SEAFROG
SEAFROG is your private comfortable window into the underwater world.
SEAFROG is a helper for comfortable exploring the underwater world without a full immersion in water. It is designed for people who are are new to scuba diving, snorkeling or simply do not want or can not dive under water.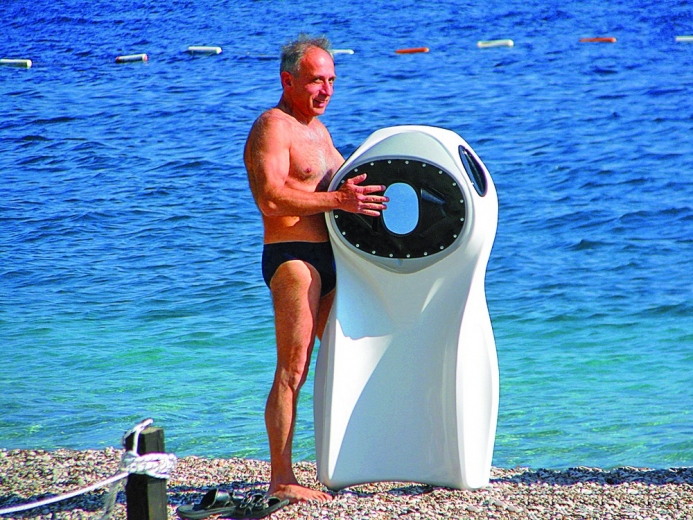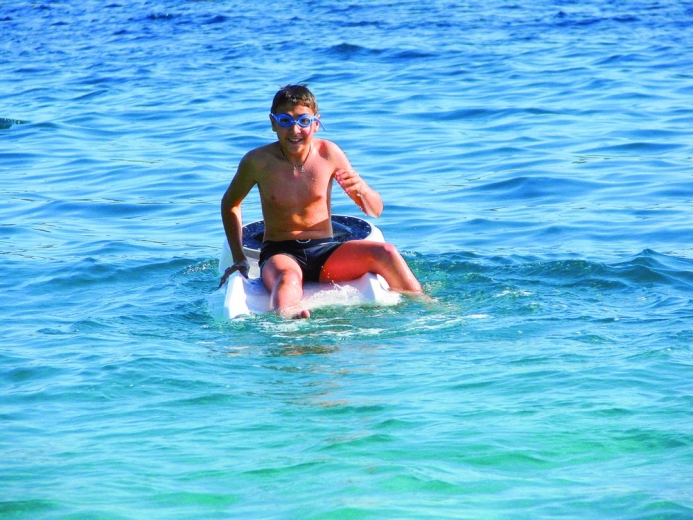 Having SEAFROG there is no need to use a mask and snorkel. SEAFROG easily reveal you the secrets of the underwater. Using SEAFROG is similar to movement in a glass bottom boat. You may see every detail of the underwater world well, and at the same time to breathe freely.
The bottom section is equipped by a wide panoramic window that allows you to see the smallest details of the seabed. A special design of the upper part makes it comfortable to stay face down and block the sun's gleams.
A large surface area and good buoyancy of the SEAFROG allows you to be virtually over the water. For movement it is enough to paddle arms and legs, but if you use the flippers it will be much more easier. Such body position allow you not to get tired while swimming and to feel cold less, when the water is cool.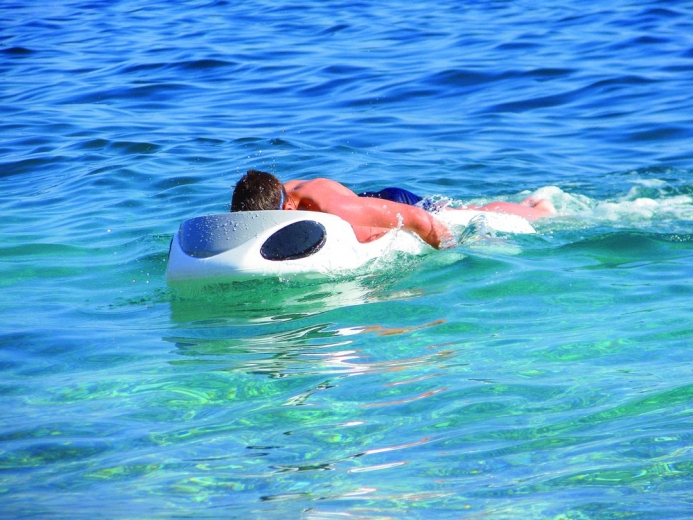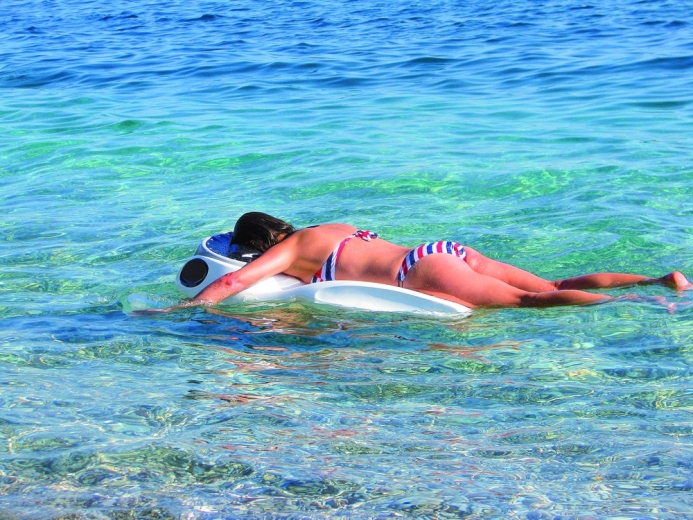 SPECIFICATIONS:
Lenght – 1,27 m.;
Width – 0,67 m.;
Weight – 6 kg.;
Max. load capacity – 100 kg.
We will gladly answer all your questions